No. Urut

106375
Sejak

7 Okt 2010
Pesan

5.595
Nilai reaksi

0
Poin

36
The Heiress Gets A Taste - July 20, 2021 Babes
Kiara Lord, Raul Costa
Kiara Lord rules her house with a tight fist. The sexy redheaded heiress takes pleasure in demeaning her house servant, Raul Costa, every chance she gets. Barely clothed in her slinky red swimsuit, Kiara soaks in the pool and taunts Raul yet again. Unable to take it any longer, Raul fantasizes about shutting Kiara up with his hard cock down her throat. Nothing would be sweeter than slipping his cock into her tight wet pussy and showing her who's boss, but does he have the nerve?
Blowjob Cowgirl Doggystyle Reverse Cowgirl Side Fuck
trailer
mediafire.com/?ilp590itz3tn4ln
Take Me In The Shower, Take Me In The Bath - July 13, 2021 Babes
Aidra Fox, Skye Blue
Skye Blue is enjoying some much need relaxation time in the bath. She lays back and runs her fingers along her clit and into her wet pussy until she's rudely interrupted by Aidra Fox taking a shower. But Skye can't stay mad for long, not when Aidra is taunting her with her perfect tits pressed up against the glass. Skye joins Aidra in the shower and they let loose, grinding their dripping wet pussies all over the bathroom.
Blowjob Face Sitting Pussy Fingering Pussy Licking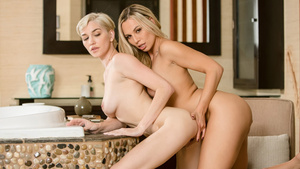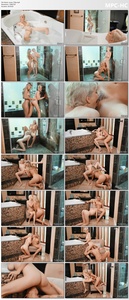 trailer
mediafire.com/?2di3v37smwb2bor
Pulsating The Perfect Pussy - July 6, 2021 Babes
Mona Blue, Raul Costa
Raul Costa wants nothing more than to please his sexy girlfriend Mona Blue. In an attempt to spice up their relationship, he leaves out a special gift; vibrating panties. Mona finds them and tries them, instantly taken by the soft pulsations against her sweet pussy. Turned on, she can barely wait for Raul to jump into bed!
Blowjob Pussy Fingering Pussy Licking Cowgirl Doggystyle Reverse Cowgirl Side Fuck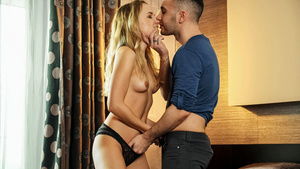 trailer
mediafire.com/?nci87gcd8zbku1u
Perfect Mess - June 29, 2021 Babes
Casey Calvert, Seth Gamble
Casey Calvert is so horny, so she really needs to let off some steam. Thank goodness her sexy cleaning guy Seth Gamble is in the kitchen scrubbing the floors. Casey comes in hot, soaking herself down with the soapy water while Seth watches in shock. Seth is stubborn, and soapy tits aren't enough to get in his pants. So, Casey takes it up a notch, hiking her skirt up to show off her supple ass while she scrubs the floors for Seth. Maybe it's the way her hot body looks when she's on all fours, or maybe it's the fact that she's checking a chore off of Seth's "to-do" list. Either way, soon enough she's got Seth right where she wants him: inside her.
Facial Blowjob Ballerina Cowgirl Doggystyle Missionary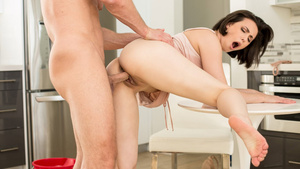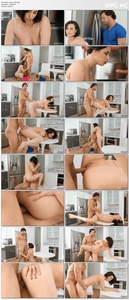 trailer
mediafire.com/?8tt5770a0ucu85d
Dick-Straction Plan - June 22, 2021 Babes
Capri Lmonde, Christian Clay
Capri Lmonde has a massive mess to clean up, and it's not even hers - it's her boyfriend's, Christian Clay. To make matters worse, she finds a blonde hair on Christian's t-shirt. Once again, it's not hers. She storms into Christian's room to confront him, but he's sleeping. So instead, she tries to take his phone so she can snoop through it. But he wakes up and spoils her plans, so she does what anyone would do in this situation: distracts him with sex.
Handjob Blowjob Fisting Interracial Cowgirl Doggystyle Reverse Cowgirl Side Fuck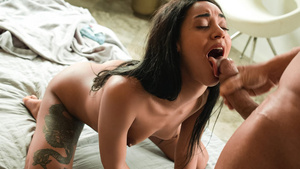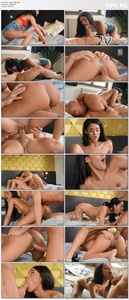 trailer
mediafire.com/?sftc224tuu6o9md