No. Urut

210735
Sejak

9 Jan 2013
Pesan

7.471
Nilai reaksi

96
Poin

48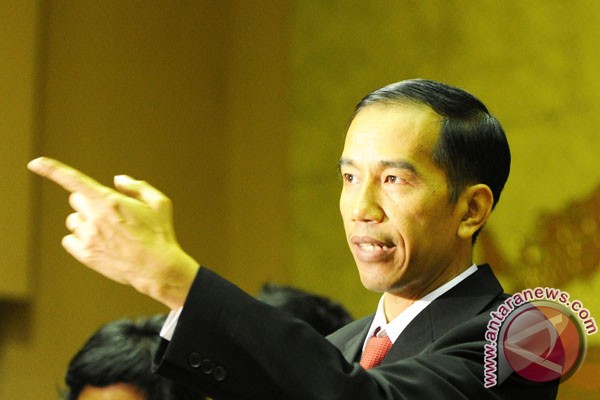 There is no such thing as being neutral when the stakes are so high. While endeavoring as best we can to remain objective in our news reporting, our journalism has always stood on the belief of the right moral ground when grave choices must be made.
We were not silent during reformasi. Neither have we been shy when power is abused or civil rights trespassed.
Good men and women cannot stay idle and do nothing. Speak out when persecution occurs, stand firm in rejecting the tide of sinister forces.
At certain junctures in a nation's life, its people are called upon to make stark choices. No longer is it a mere ballot cast for one candidate over another, but rather a moral choice on the fate of the nation.
Russia faced such a choice in 1996, during a runoff between independent incumbent Boris Yeltsin against Gennady Zyuganov representing the old-guard Communist Party. It was a moral choice for hope versus remnants of the past. They chose hope.
In five days this nation too will make a moral choice. In an election like no other — divisive in its campaigning, precarious in its consequences — Indonesians will be required to determine the future of our body politic with a single piercing of a ballot paper.
The Jakarta Post in its 31-year history has never endorsed a single candidate or party during an election. Even though our standpoint is often clear, the Post has always stood above the political fray.
But in an election like no other, we are morally bound to not stand by and do nothing. We do not expect our endorsement to sway votes. But we cannot idly sit on the fence when the alternative is too ominous to consider.
Each candidate in the presidential election has qualities in his declared platform. They have been dissected at length the past three weeks. And voters will sway one way or another based on it. Yet there is also a sizable part of society who are undecided in their preference.
In such a case, perhaps one can consider who not to vote for as their reasoning for that moral choice.
Our deliberations are dictated on the values by which the Post has always stood firmly for: pluralism, human rights, civil society and reformasi.
We are encouraged that one candidate has displayed a factual record of rejecting faith-based politics. At the same time we are horrified that the other affiliates himself with hard-line Islamic groups who would tear the secular nature of the country apart. Religious thugs who forward an intolerant agenda, running a campaign highlighting polarizing issues for short-term gain.
We are further perplexed at the nation's fleeting memory of past human rights crimes. A man who has admitted to abducting rights activists — be it carrying out orders or of his own volition — has no place at the helm of the world's third-largest democracy.
Our democracy will not consolidate if people's mind-set remains wedged in a security approach in which militarism is an ideal. A sense that one candidate tends to regard civilian supremacy as subordinate to military efficacy.
This nation should be proud of its military, but only if those in uniform acknowledge themselves as servants of the democratic, civilian governance.
As one candidate offers a break from the past, the other romanticizes the Soeharto era.
One is determined to reject the collusion of power and business, while the other is embedded in a New Order-style of transactional politics that betrays the spirit of reformasi.
Rarely in an election has the choice been so definitive. Never before has a candidate ticked all the boxes on our negative checklist. And for that we cannot do nothing.
Therefore the Post feels obliged to openly declare its endorsement of the candidacy of Joko "Jokowi" Widodo and Jusuf Kalla as president and vice president in the July 9 election. It is an endorsement we do not take lightly.
But it is an endorsement we believe to be morally right.