No. Urut

208832
Sejak

2 Jan 2013
Pesan

1.870
Nilai reaksi

23
Poin

38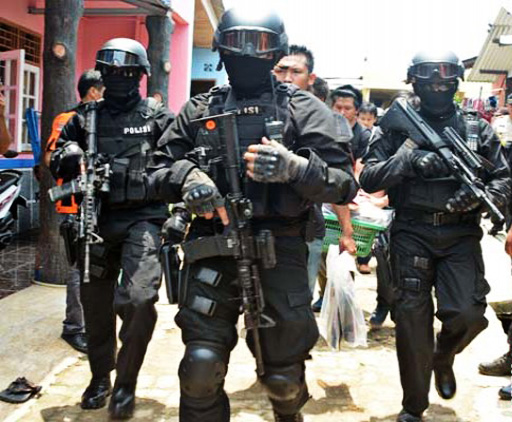 The National Police's Densus 88 counter terrorism unit is tracing the locations in East Nusa Tenggara (NTT) that terrorist network members have used to enter the province, a police official has said.
"Five Densus 88 members are still in Kupang and starting from today they will start searching for the areas suspected to have become entrance points for terrorist networks in the province," the NTT Police's criminal investigation directorate chief Sr. Comr. Sam Kawengian said as quoted by Antara in Kupang on Thursday.
He said the five Densus 88 members would track areas, such as Alor and Labuan Bajo, which currently seem to be used as assembly points for terrorists. The dispatch of the five anti-terror squad members was done after Densus 88 apprehended two suspected terrorists in 2015 in the province.
"One of the suspected terrorists, who is allegedly a member of the Islamic State [IS] radical movement, was flown to Jakarta this morning. Another suspected terrorist, arrested in Labuan Bajo several months ago, is a member of Santoso's terrorist network," said Sam.
He said the police would also propose the establishment of a Densus 88 unit to monitor terrorist network movements in NTT, due to a concern with a growing number of radical fighters entering the province.
"We will propose that the National Police establish a Densus 88 unit in NTT so that we don't have to ask for assistance from the anti-terror squad from Jakarta anymore in the future," said Sam. He said the NTT Police previously had a Densus 88 unit but it was dissolved as the province was considered safe.